---
Club News 2019 - 2020
Our next meeting will be TUESDAY October 22nd
This week we meet at Bradford Abbas village hall for a 7.30pm start. This is the Bradford Abbas Shield competition contested by 5 clubs. The theme is People at Work. This is a very sociable meet so come along and support our club. NB. There will be no meeting on Wednesday this week.
---
Bird Photographer of the Year
This prestigious international competition has a website where you can check out the 2019 winners' images and enter the 2020 competition which is now open for entries. The site is https://www.birdpoty.co.uk and has been added to our Links page. (27/9/2019).
---
Wednesday September 25th - Our first Open Competition
Our thanks to our judge, Huw Alban, who stepped in at the last moment when our scheduled judge was unable to attend through ill-health. There was a good turnout of members with a strong input of images, both digitally projected and prints, of high quality. This was reflected in the high scores given by our judge along with detailed and supportive comments with suggestions on how to improve our work. Landscapes, still life, animals, architecture, abstract, portraiture and nature were just some of the themes displayed. Our next internal competition is on the theme of sport so get out there and take some images!
To see all the scores visit our Club Info page and click on on the link for September 2019. To see the photographs from this and other competitions click onto our Photographs page.
---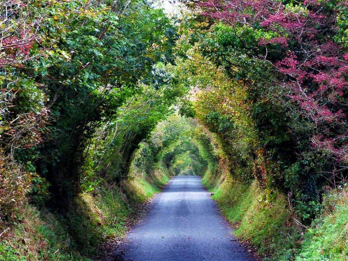 Library Exhibition
The Wincanton library exhibition was a great success this year with lots of visitors and complimentary comments. There were 219 votes cast by the public and the popular winning photograph, with 15 votes, was Tunnel Vision by Helen Pothecary.


Other high scoring images were Angel Eyes by Amanda White (12 votes), Curlews by Paul Dyer (11 votes), The Hunter by Rob Cochran and Storm Diane - Lyme Regis by Meyrick Griffith-Jones (10 votes each).
---
Landscape Photographer of the Year LPOTY
This prestigious competition opens for entries on January 15th 2020 so get out there and take your landscape photos if you fancy entering this competition. The closing date is April 5th 2020. The website to check out details is http://www.lpoty.co.uk and launches soon replacing the old site.
---
Club Photographic Exhibition at Wincanton Library - a popular success
Enjoying more visitors and voters than previous years, our Photo Print exhibition in Wincanton Library is being extended for a further week, by popular demand. If you haven't seen it yet then you now have until Saturday September 21st to call in and view the images on show. You can vote for your favourite image or even purchase that special image.
---
Our first meeting of the new season was on WEDNESDAY September 11th
We met at the Community Education Centre at King Arthur's School, Wincanton, at 7.30pm as usual and got into the business of sorting images for the Bradford Abbas competition entry. Further details of the season ahead were highlighted along with the success of our current exhibition at Wincanton Library.
Our next meeting will be Wednesday September 25th, usual place and usual time, where members will view images for our first competition of the season. Come and join us. Com
---
Club Photographic Exhibition at Wincanton Library
Our annual club exhibition of prints, which has been so successful in the past, is being repeated at Wincanton Library. The exhibition will be on view from Saturday August 24th to Saturday September 14th. Do drop in to the library to have a look and vote for your favourite image.
---
Back to Top of page
What we did in 2018-2019