---
Club News 2022 - 2023
Jump to bottom of page for links to what we did in previous years
---
Wednesday May 31st - Club AGM - last meeting of this season
Our last meeting of the season was well attended - we had to get some more chairs out! Various reports were made by our committee members and discussed. Thanks were given to Lachlan Fraser for his 15 years service to the club as Secretary. His post has been taken on by Roger Lush. Other posts continue to be served by the current committee members who were all re-elected.
Our Chairman, Tony Cole, reviewed the club's year including the move initially to Wyke Farms and then to Wincanton Memorial Hall following our period of no meetings because of the COVID infection. It was good to have print competitions again, all be it only two rather than four, and to meet in person once again. Tony remarked on the continuing rise in the standard of images submitted for competition and our success in the Bradford Abbas Shield (we won) and the Western Counties DPIC where we were the top small club in the South West of England.
In our Projected image competition Meyrick Griffith-Jones won with a score of 149, followed by Brian on 146 and Paul on 140. The Printed image competition was also won by Meyrick with 77 points, followed by Roger and Paul on 74 and Brian on 73. The Library Exhibition popular vote was won by Paul Dyer for his "Two Hares and a Fox" image with 13 votes and very close behind, with 12 votes, was Roger's image "They who also Serve". Don't forget to get your images ready for this summer's Library exhibition. Watch out for details.
An amendment to our rules intended to clarify the re-use of images in internal competitions was voted on and passed.
Over the summer period there will be club meetups organised so do keep an eye out for emails and our Facebook group postings. Have a great summer and see you, along with your images, next season. Our Programme has already been updated to include meeting dates and competition themes - look at the bottom of the page. More detail will be added as and when.
---
Friday May 19th - Club visit to the New Forest
On Friday a number of club members met up in the New Forest, along with some of our friends from Sherborne Bradford Abbas club, to attempt some woodland photography. Meyrick kindly did the arrangements and was on hand to help those of us who needed some help. The weather was bright, dry and surprisingly warm in the morning as we wandered around. I'm not sure the locals were too impressed - grazing was far more important. We did our own grazing at a local pub and enjoyed a very convivial day out. Our thanks to Meyrick for organizing.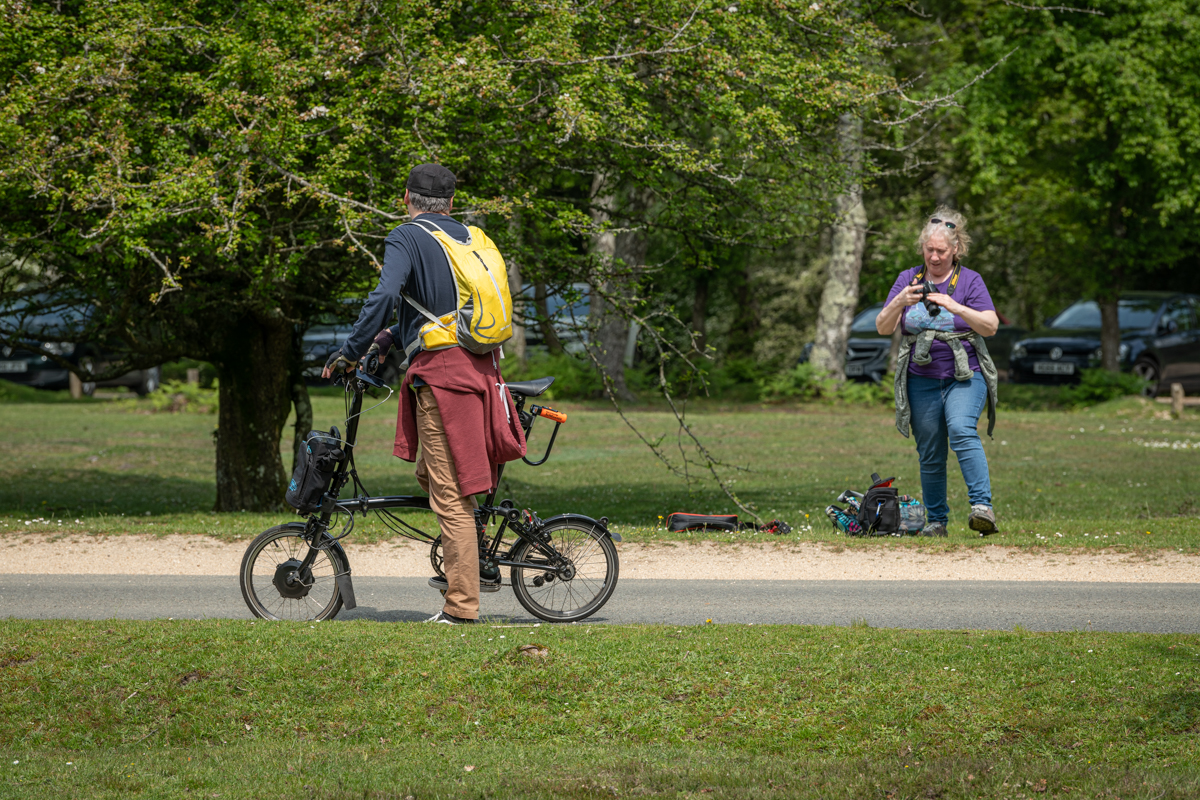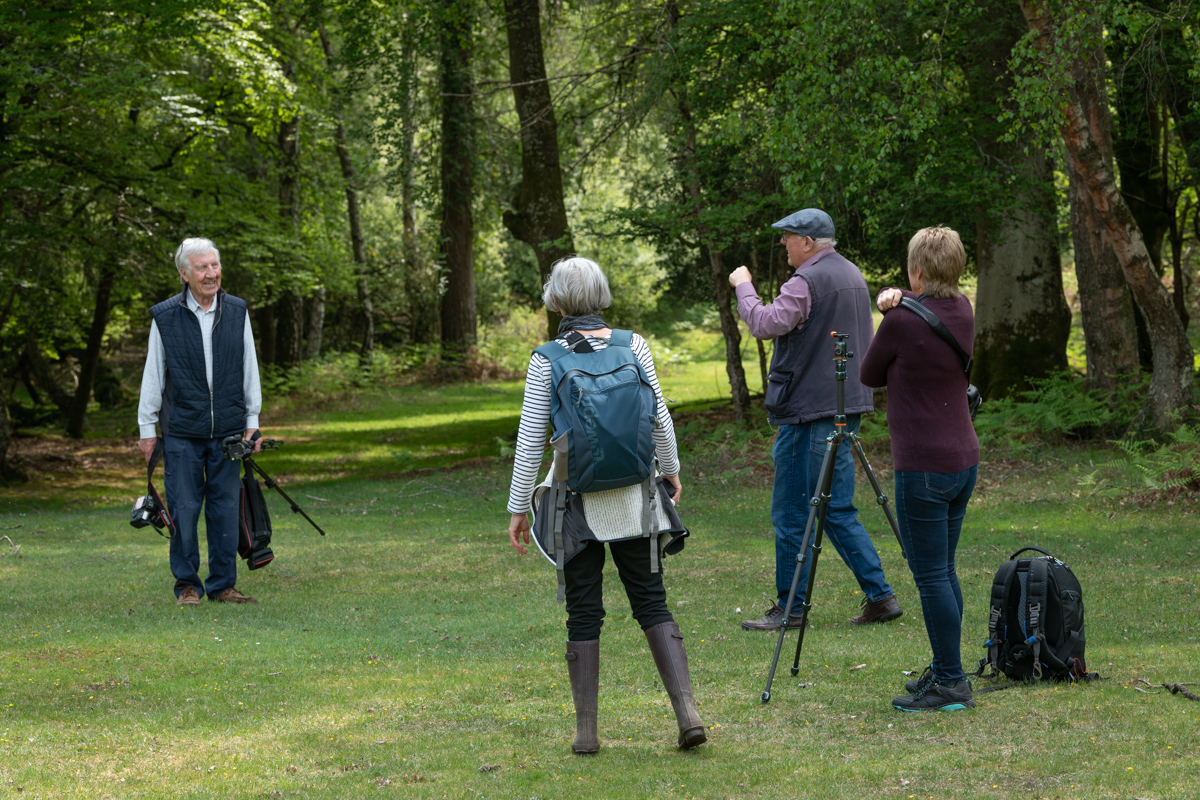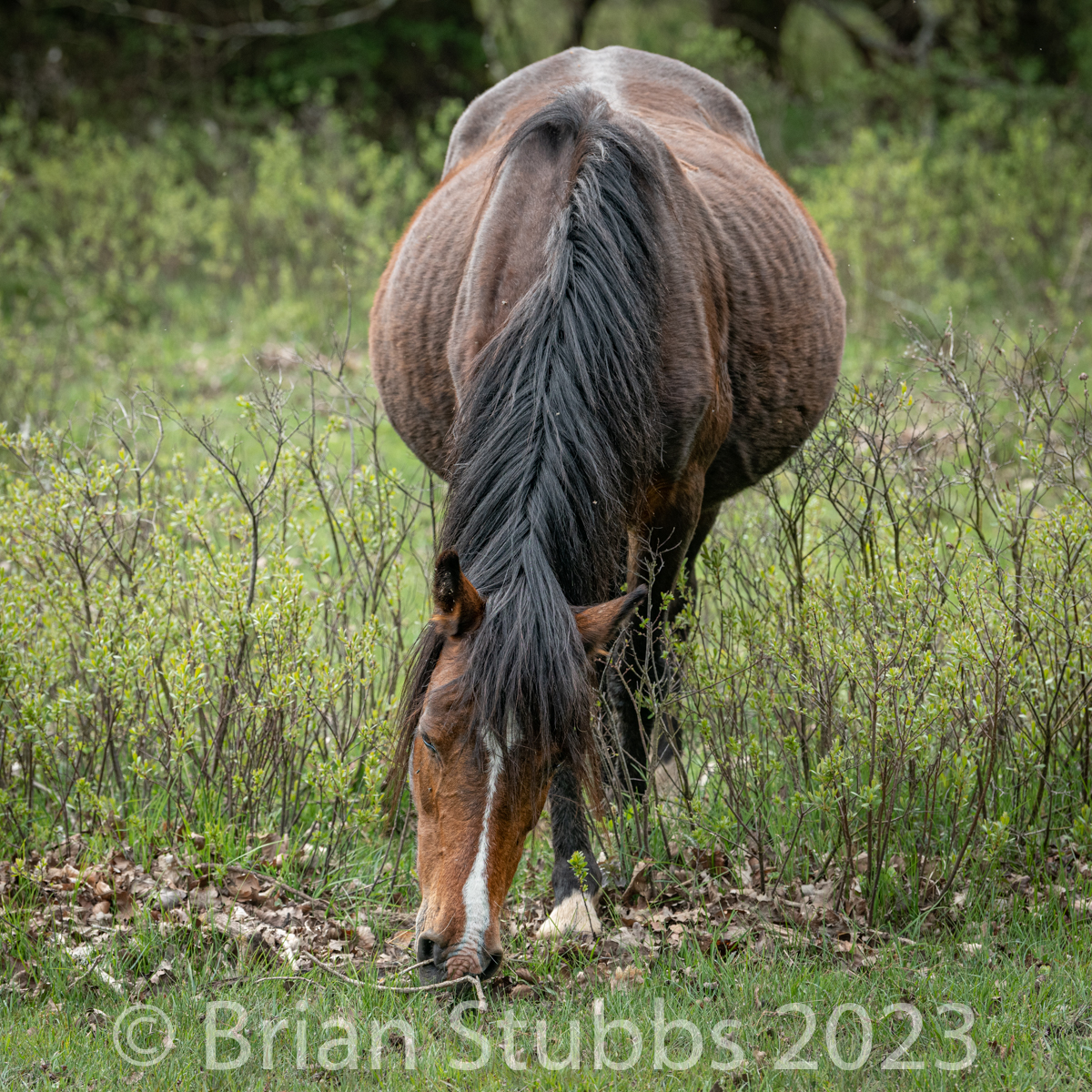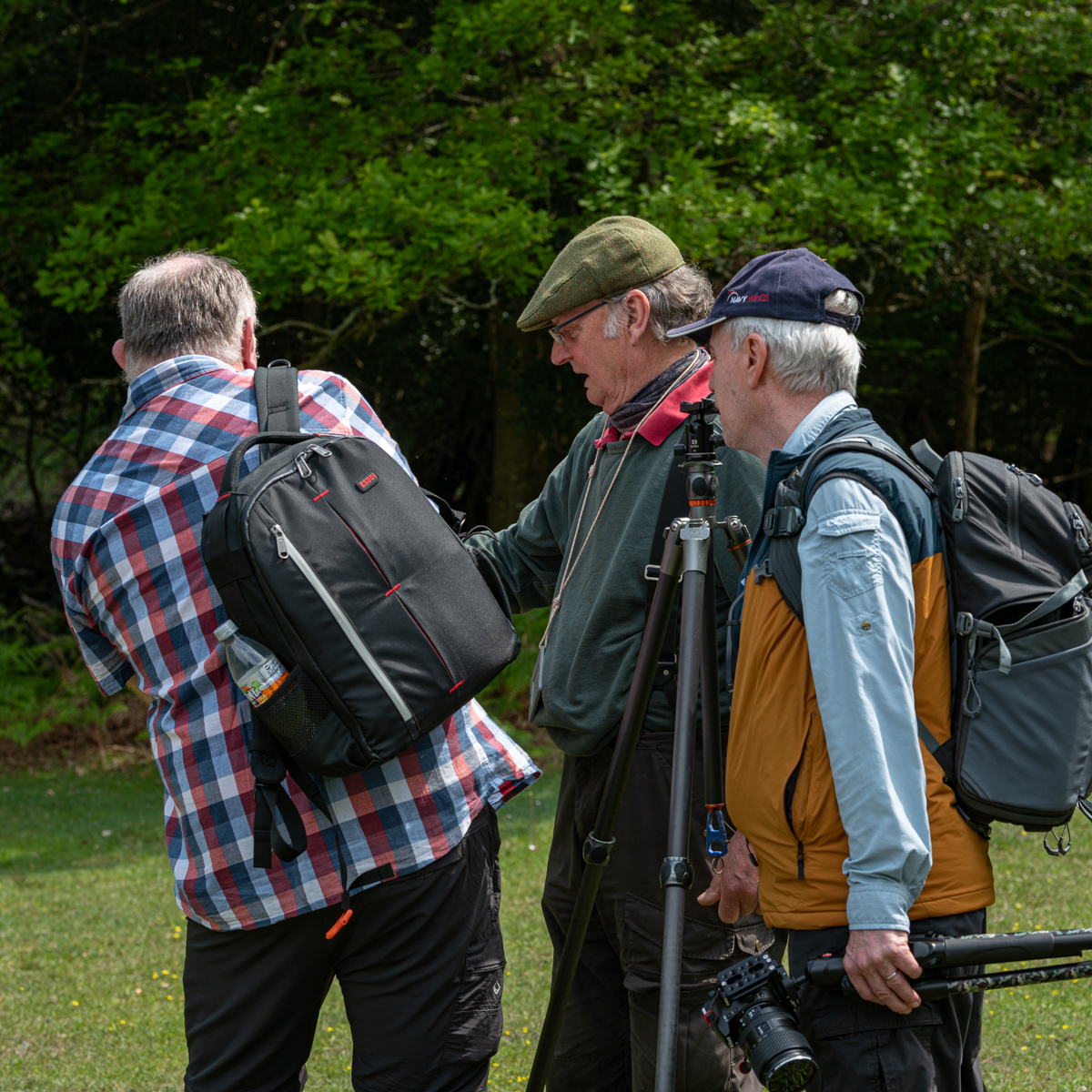 ---
Wednesday May 17th - Mark Case Videographer for Getty Images
This evening we were treated to an impressive presentation by Mark Case of Getty Images. Mark has his roots in Castle Cary, went to school at The Gryphon, Sherborne, and then Westminster University, London. Mark has worked in Broadcast Production, as a TV cameraman, a freelancer and then joined Getty Images in 2015 as a videographer / Editor. Mark's presentation gave us a glimpse of his role and the background behind so many World Wide events and functions. These include Paris Fashion, Milan Fashion, Cannes Film Festival, the BAFTA Film awards, Megan and Harry's engagement announcement, Queen Elisabeth II's funeral and the coronation of King Charles III. What struck a number of us watching was the pressure, sheer grind and hard work required to produce the necessary goods at these prestigious events. The following links will give you an idea of Mark's work if you missed a very good presentation.

Beyond The Lens with Videographer Mark Case

Getty Images EMEA News Videographer of the Year

Boris Johnson and wife in Carbis Bay, Cornwall - video by Mark Case

Our many thanks to Mark for his very precious time and to Roger Lush for organising this presentation.
We finished our meeting with some examples of Woodland Shots by Meyrick, in preparation for the club outing to the New Forest on Friday, and some slideshow images from the successful DPIC earlier this year. Our next meeting will be the club AGM.
---
Wednesday May 3rd - Getting off auto: still life and black backgrounds
Many thanks to Adie for his presentation to our club explaining how to get black background images "In Camera". There was a good turnout of members interested in learning how Adie works his magic and everyone got stuck in to give the technique a try. Skills such as this are so useful in many branches of photography.

Our next meeting, May 17th, will be delivered by Roger's nephew who works for Getty Images. There will be a video presentation and possible zoom session but we will be meeting in the Memorial Hall as usual so do come along to our penultimate meeting of the season.
If you have any feedback on our club and activities you wish to give then do get in touch with a member of the committee and let them know. Have you enjoyed our programme this year? Is there anything you would like more of, less of, or something we are missing?
See you on the 17th.
---
Last Club Competition of the 2022-2023 Season - Open
In our last internal club competition of the season, with everything up for grabs, the range of photos submitted and the quality were really top notch, including several that had already earned places in national exhibitions. This posed something of a problem for our guest judge, Huw Alban, in differentiating between the various submissions. The outcome was a very high number of images deservedly gaining full marks (20/20) and maximum marks being awarded to several of our members. It was good to see printed images back in the competition as well as our usual projected images.

To see the DPI's and prints from this competition Click here for photos
To see the scores from all competitions, including this one, click on our Club info page
Our next meeting, May 3rd, will be led by Adie Ray talking about lighting for still life and black background photography. There will also be an opportunity to try your hand at this so do bring along your cameras.
---
Critique Evening
On Wednesday April 5th we met for a friendly critique evening with each member bringing along a few prints they were happy to have comments on from other members. Arranged in table groups, we each shared our images and took on board the helpful comments from others at our table. This was so successful that time proved far too short to get around the other tables and see all the images. Not only was the process helpful but it was a very friendly and sociable evening. One to be repeated we think.

Don't forget to get your images for our forthcoming and last Open Competition to Paul Dyer, Competition Secretary, by Wednesday April 12th for the competition on Wednesday April 19th. You can submit up to 3 digital images and up to 3 prints. Please send Paul digital copies of your prints too. Best of luck.
---
Western Counties Photographic Federation Members' Exhibition
Congratulations to Roger Lush on gaining the Selector's Award for his image "Low Lighthouse Burnham on Sea" in the digital monochrome class.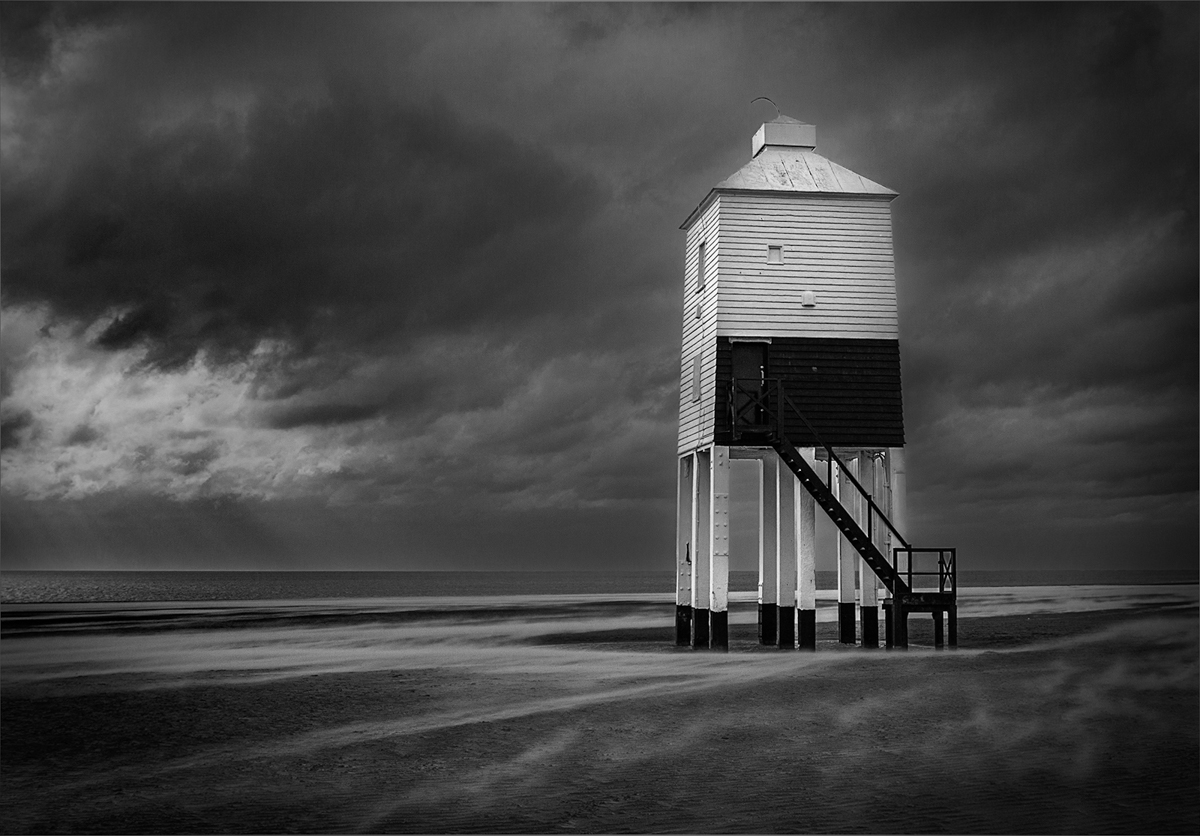 Two other Wincanton members achieved acceptances - Meyrick Griffith-Jones gained two acceptances in the open colour digital and Brian Stubbs had two in the open colour digital plus one in the open monochrome digital. Well done to all.

All the results can be viewed on the WCPF website - Members' results
---
Societies of Photographers - 2 competitions to consider
The Societies of Photographers is a collection of specific interest groups for Professional / Aspiring photographers. Some of you have attended their roadshow at Exeter. They have two competitions open to all photographers worldwide that may be of interest. The first is the Society of Internationa Nature and Wildlife Photographers Bird Photographer of the Year in aid of the RSPB. Entry is a minimum £1 per image donation.
The second competition is the Food Photography and, again, entry is a minimum £1 per image donation. This competition closes April 30th 2023.
Information on the Societies is available by clicking on this link or the one in our Links page under Photographic Organisations.

Don't forget to get your prints ready for our Critique evening on Wednesday April 5th.
---
Club meeting March 22nd - Favourite Pics
We had a very pleasant evening at a well attended club meeting to view members' favourite images and listen to the stories behind them. There were some lovely images and in all cases interesting stories behind them.
We also welcomed new Club member, Sasha, to her first meeting. We hope you enjoy our friendly club Sasha.
Tony brought along our trophy from the DPIC competition, Best Small Club, for all to see. There was also discussion about potential places to visit with our cameras in the coming months. Watch out for details.

Our next meeting is Wednesday April 5th where we are trying out photo critique by tables. Don't forget to bring along your prints. See you there.
---
Two Competitions to be aware of
Underwater photographer of the year

Natural Landscape Photography Awards The latter opens for entries on June 1st 2023 and offers cash prizes.
---
Sony World Photography Awards
The 2023 Open Competition Winners and Shortlist images are available to view. Categories include Architecture, Creative, Landscape, Lifestyle, Motion, Natural World & Wildlife, Object, Portraiture, Street Photography, and Travel. The overall winner will be announced on April 13th 2023.
Click here to view the category images.
---
Southampton International Salon 2023 - Wincanton award winner
Here is a link to the galleries of winning images from the recent Southampton International Salon 2023. A Wincanton member, Brian, was awarded a Global Photographic Union (GPU) ribbon in the Open Digital category for his image "Cobden over the last". Click here to view the award winning images in the Southampton International Salon.
---
Knightshayes Trophy
Our Chairman, Tony Cole, and Brian Stubbs travelled to Bovey Tracey on Saturday March 11th to view the WCPF AGM, the Knightshayes Trophy and a presentation by Tim Jones of Fotospeed. Following the AGM, Helen Jones, President of the WCPF, assisted by her husband Stephen, took us through her choice of images from the 96 or so prints entered. Any member could enter up to 2 prints.
Brian had one image in the "loved but not quite" category and one "Commended". The winning image was "Defusing Blue or Brown" by Rod Taylor of Tavistock camera club.
The presentations also included those left over from the DPIC competition in Exeter. We collected Meyrick's Highly Commended for "Approaching Storm, Kirkstone Pass" and our club's trophy for being the best small club in the Western Counties Region. It was a very pleasant day out. Congratulations to all involved.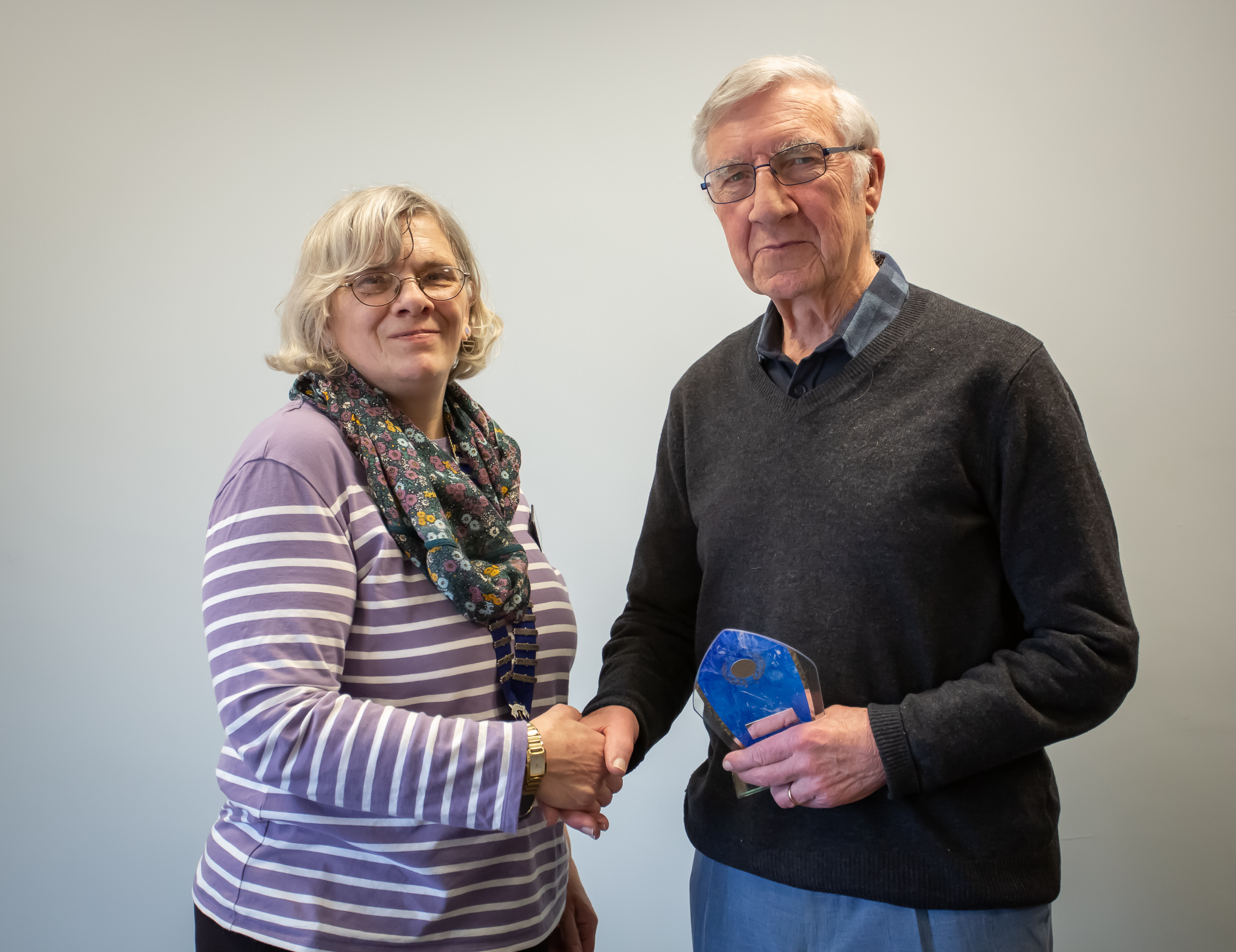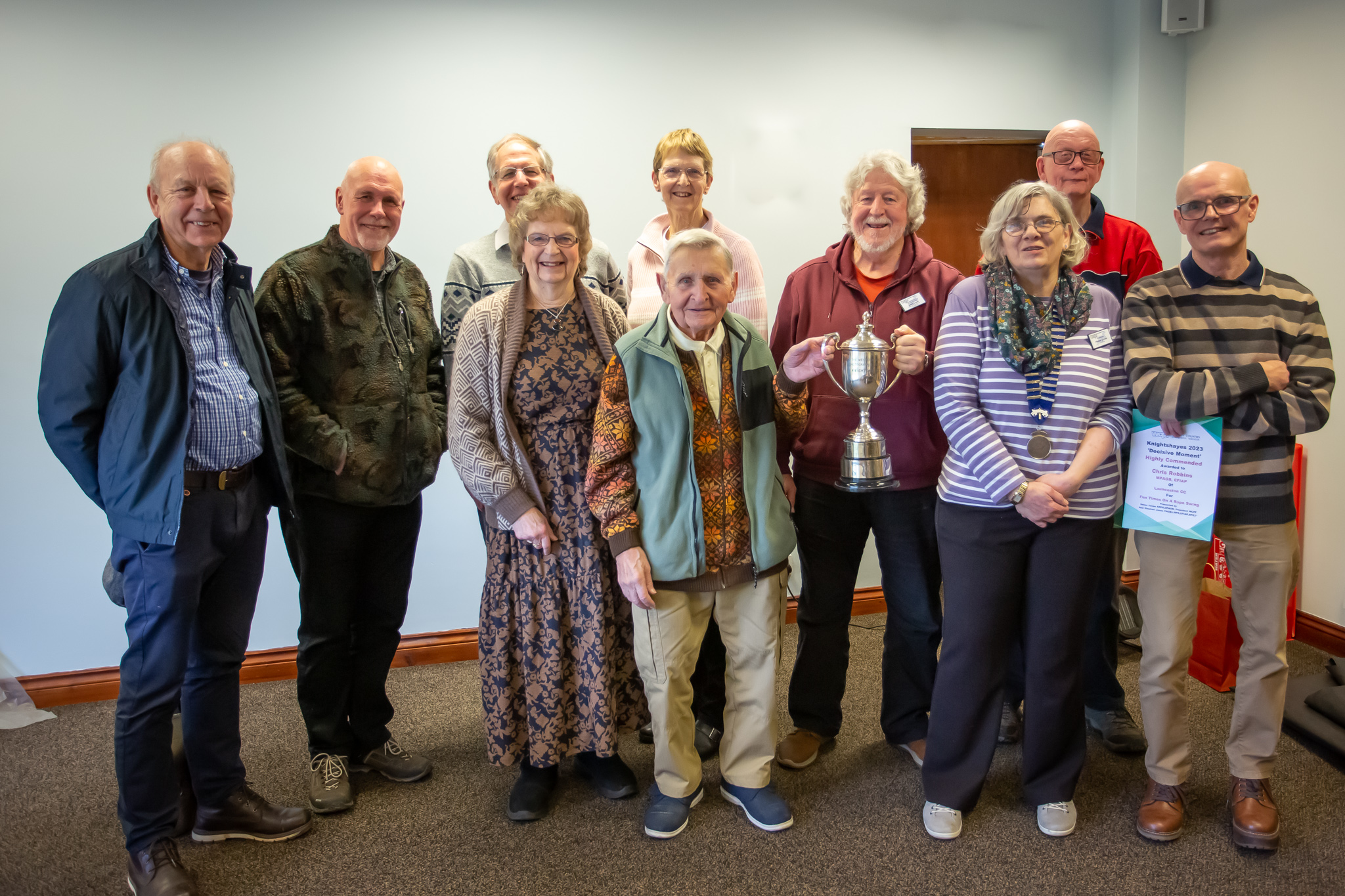 Photo credits to Dennis Knowles.

Link to WCPF Knightshayes winning images 2023
---
Graham and Trixie Hiscock - "Studio H Photography" and "Camelot Photographic"
Last night we welcomed Graham and Trixie to Wincanton Camera Club to speak about their photographic businesses, their approach to photography, and to see some of their wonderful work. Graham and Trixie are a husband and wife professional photographic partnership long established in the Wincanton area. Trixie's main interest lies with the studio work, based on West Hill, where she does portaiture for families, professionals, children, babies / newborns, and animals. Graham concentrates on wedding photography and some commercial work as well as running Camelot Photographic in Church Street. Camelot Photographic provides the public with a swift printing service, film developing, print mounting and bespoke framing, large canvases, assorted photographic products as well as a very convenient passport / ID photo service.
Graham brought along several of his album products for us to view along with a multitude of images to view on screen. Trixie was able to talk us through her approach to her studio work. Club members enjoyed chatting and posing lots of questions to both speakers. Our very grateful thanks to Graham and Trixie for their time and sharing their knowledge with us. Please do check out the links to Camelot Photographic and Studio H Photography.

At our next meeting members will be presenting some of their favourite images.
---
Plant Life club competition - Feb 22nd 2023
After a few glitches logging into Zoom and an early coffee break, we commenced our themed competition, "Plant Life", with everyone sitting in our new venue, Wincanton Memorial Hall, and our judge, Mike Barnard, joining us via Zoom for DPI's only.
Thirty-two images were submitted for consideration and a good standard was evident once again. Two photos were awarded the maximum mark of 20 by Mike with a large number scoring 18. Roger Lush top scored with a 20 and a 19.
To see all the images from this competition click here.

It was nice to see some old friends returning to the club now we are back in Wincanton and as always it was good to have a natter after the competition. Our thanks to Mike Barnard for once again sharing his helpful comments with our members.

For our next meeting, Wednesday March 8th, we will be joined by Graham Hiscock of Studio H Photography in Wincanton, who will be talking to us about his photography business based in Wincanton.
To see the DPI's from this competition Click here for DPI
To see the scores from all competitions, including this one, click on our Club info page and check the links there

---
Success for club members in the Bristol International Salon
Three club members, Meyrick, Brian and Roger, between them have succeeded in getting 8 images accepted into the 77th Bristol International Salon of Photography. A Salon is a posh name for competition with the best 25 % or so being accepted into an exhibition of photos viewable by the public. There are usually categories for entry, such as Landscapes, Monochrome, Nature, and so on with the Open category being for any type of photo and therefore quite tough to get into. An International salon has to maintain high standards and is open to entries from all over the world. This is a great effort for a small club and reflects the increasing standard of photography within our club. Well done Wincanton!

Click here to see the accepted images
---
Lightroom masking tools presentation
On Wednesday February 8th we met as a club for the first time in Wincanton Memorial Hall meeting room, back in the heart of Wincanton, and were able to enjoy a presentation on the latest masking tools in Adobe Lightroom. Various images were presented and then edited from RAW using Lightroom and, particularly, the masking tools. With a short break for coffee / tea and biscuits the meeting quickly filled our two hour slot.
Adobe have various options for purchasing their software which can be seen by clicking on the following link.

Adobe Lightroom and Photoshop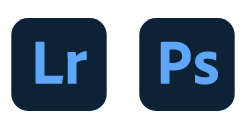 Other editors are available from other providers. Our next meeting is our internal competition on the theme of Plant Life, Wednesday February 22nd at 7.30pm in Wincanton Memorial Hall.
---
Our DPIC entry for 2023
Congratulations to our club, once again, for their achievement at the Western Counties Digital Projected Image competition on Sunday February 5th 2023. To see our images and their scores click here

For a WCPF report and club scores click here as a PDF.

Don't forget our meeting on Wednesday Feb 8th at 7.30pm and in our new venue at Wincanton Memorial Hall. Please use the entrance at the left of the hall, not the main entrance. Our topic is Lightroom and the new masking filters.
---
Best small club in the West of England
Wincanton camera club has just won the Best Small Club award at the Western Counties Photographic Federation (WCPF) Digitally Projected Image Competition (DPIC) in Exeter today, 5/02/2023. In the overall competition Wincanton were 16= out of the 48 clubs that competed this year with a score of 190. This is a terrific result for a small club like Wincanton and every single point counted. All credit to every member who submitted images, even if their images were not selected to go forward, because having more images to select from increases the standard of our eventual entry.
More details, including images and scores, will follow but special mention must go to Meyrick Griffith-Jones who achieved a Highly Commended 13 marks for his Approaching Storm image. The overall winners were Dorchester with 217 points, Bristol second with 212 and Truro third with 207.

The photograph is Paul and Meyrick being presented with the Best Small Club award by WCPF President Helen Jones ARPS DPAGB at Exeter Corn Exchange where the DPIC competition was held.
Our thanks to all the WCPF committee for their hard work in organising and running today's event. It is much appreciated.
---
Club Quiz Night and New Venue
On Wednesday January 25th we met via Zoom and were put through our paces by Quiz Master Roger Lush. Roger puts in a lot of time and effort into researching and producing our quizzes and this was another good one with a few non-photographic questions thrown in. Thank you Roger for another fun evening.

We took advantage of our meeting to agree our club moving regular physical meetings to the Wincanton Memorial Hall as from Wednesday February 8th. This will provide us with a guaranteed and central meeting place with ample parking back in the centre of Wincanton. Meetings will continue to be at our normal time of 7.30pm - 9.30pm. Please do arrive promptly for our first meeting there as we need to show you all the facilities and get our talk under way. The location is clearly marked on Google Maps, just click on this link. Google map satellite image
Our next meeting is a presentation on using Lightroom Classic and the new masking filter facility. This should be of interest to all.

If you haven't already done so, it is time to get your entries for our next club competition, "Plant Life" in to competition secretary Paul Dyer as soon as you can.

See you all at the Memorial Hall on February 8th, 2023.
---
WCPF events coming up
Our Wincanton Club has entered images into the Western Counties Digital Projected Image competition which will take place on Sunday February 5th. This event is held at The Corn Exchange in Exeter where all the images from somewhere in the order of 50+ clubs from the West of England will be judged on screen in front of a large audience. Points for each image are totalled and the winning club will be the one with the most points overall. After achieving a great 11= ranking out of 51 clubs last year, we are hopeful of doing well again in the forthcoming competition. Details are available from
WCPF website
At least 4 members are definitely going to attend so why don't you book your tickets and join us there. This year there will also be a club print competition judged and exhibited at the venue. Tickets are £7 each, including a booking fee, and can be booked at
Book DPIC tickets with The Corn Exchange, Exeter


On Saturday March 11th 2023 the Knightshayes Trophy competition will take place, after the WCPF Council Meeting, at Bovey Tracey Golf Club, Monks Way, Bovey Tracey, Devon, TQ13 9NG. In the afternoon there will be a presentation by Fotospeed. The competition for the trophy is free. Submit two mounted prints on the theme of "Decisive Moment" at the WCPF DPIC competition in Exeter or arrange for them to be taken along by your WCPF area representative. Details are available on the WCPF website at:
WCPF Knightshayes Trophy

These are good events at which you will learn a lot. Do think about attending.
---
Wednesday January 11th Meeting by Zoom
An unexpected problem with our venue at less than 24 hours' notice meant we had to re-jig our evening's meeting. There were also a good few apologies from members who were unwell or unable to attend so we re-scheduled our Christmas Quiz for our next meeting date, January 25th 2023. This will also be a Zoom only meeting. Keep an eye out for the e-mail with the Zoom link.

Instead of the planned quiz, we reviewed our images which have been entered into the forthcoming Western Counties DPIC. 18 images with no more than 4 from any individual photographer and no more than 5 Nature images. We are hopeful of maintaining or improving our ranking in the South West. This led naturally into a discussion of Critique techniques and offering positive feedback. As we looked at various images we all found the process useful.

The planned presentation on using Lightroom's latest masking filters has been moved to February 8th and will be at the Wyke Biogas centre. Do please check out our revised programme on the website.

See you all via Zoom for our Christmas Quiz on January 25th.
Happy New Year.. and prepare yourselves for our first meeting of the year
Our first meeting of 2023 is on Wednesday, January 11th, at Wyke Farms Biogas Centre. Be there for a 7.30pm start primed with pen and paper ready for one of Roger's fiendish festive quizes. The subject will be photography, of course, but that is a very wide topic so be ready for anything. These are usually great fun so don't miss it.

Coming up soon will be the Western Counties' Photographic Federation (WCPF) Digital Projected Image Competition (DPIC). This is an inter-club competition where we put forward 18 of your images to be scored by top class judges and then the club with the highest total score wins. Simple. This event will be held live at the Corn Exchange in Exeter and is very impressive. Watch out for more publicity but put Sunday, February 5th, in your diaries.
Club Open Competition December 7th 2022
| | |
| --- | --- |
| | We welcomed local professional photographer, Graham Hiscock of Studio H Photography in Wincanton, to be our judge in person at Wyke Biogas Centre. At last we were able to have both DPI's and Prints being judged. Graham took us through each image with his interpretation and how we could improve the image. The standard was incredibly high and everyone who submitted an image, print or DPI, should be very proud for making this such a tough competition. Roger Lush aced the print competition with a very impressive steam engine image. Many thanks to Graham, our judge, and we look forward to seeing your presentation to us on March 8th. Our thanks also to Andrew's wife for some lovely mincepies. This was our last meeting of the year. We start again on January 11th for a fun quiz, hosted by Roger. Wishing you all a Merry Christmas and Happy New Year. |
To see the DPI's from this competition Click here for DPI
To see the Prints from this competition Click here for Prints
To see the scores from all competitions, including this one, click on our Club info page and check the links there

---
Royal Photographic Society (RPS) talks available on YouTube
We already have this link available on our links page under the YouTube vloggers section but I thought it worth bringing to your attention again. Many RPS talks are recorded and made available to the public at large, not just for members of the RPS. The themes of the talks are very varied and include an annual lecture by the Combined Royal Colleges. Have a look and watch what you fancy.

Royal Photographic Society (RPS) videos

---
Mounting Prints and Selling Photo products
We had another good turn out from our members for our latest club meeting. Paul demonstrated the cutting of mounts with input from Andrew and Meyrick. Sources of board were discussed.
Brian displayed some product samples and presented a talk on his experiences so far selling images and product to clients. Most of the links mentioned on the evening are already in our Links page.

Don't forget to prepare your entry for the forthcoming Open competition on Wednesday December 7th 2022. Paul needs your entries by the end of November. You can submit 3 digital files and / or 3 prints for this competition. Don't miss this meeting as it will be our last before Christmas.
---
Demystifying Printing with Tim Jones of Fotospeed,
Wednesday November 9th 2022
We welcomed Tim Jones of Fotospeed to give a presentation on photographic printing. Fotospeed started as a family-run darkroom chemistry and specialised fine art printmaking manufacturer some 35 years ago. They are now one of the leading companies nationwide within the printing and fine-art paper industry. Their knowledge and product support is outstanding and Tim is the Technical Manager. Tim took us through the basics that need to be right in order to print good images. He then went on to explain the benefits of specific papers and inks as well as how to get the best out of your printer.
Members who had submitted their images earlier were able to receive A3 photographs printed by Tim who went on to explain his choice of paper for a particular type of image. This was fascinating and very useful. Tim also brought along Fotospeed product, paper and inks, which members were able to buy at a discounted rate and have the option to buy more from the Fotospeed website with the discount code which expires on November 23rd.
( Click on the logo above or here to view the Fotospeed website).

Our sincerest thanks to Tim and to Fotospeed.

Please get your suggestions for the next Bradford Abbas Challenge topic to Paul Dyer by this coming weekend. You should also be thinking about sorting your entries for our next Open competition on December 7th.

On this evening we welcomed new members, Andrew Washington and Darcy Rochford, to our club. We hope you enjoy what we have to offer. Our next meeting is on Wednesday November 23rd at the Wyke Biogas Centre, BA4 6NX - go down the private road and the car park is behind automatic gates on the right hand side.
Paul will be leading on "mounting images for presentation and sale" followed by Brian, with contributions from others, on his experience selling photographic products.
---
Camera Club outing to the Savernake Forest - Sunday November 6th
On Sunday several hardy souls from our club ventured out in the Savernake Forest with their cameras. Despite the rain and wind many great photos were taken and members enjoyed themselves. Many thanks to Meyrick for organising the get together and to the drivers kind enough to share lifts. Well done everyone.
---
Sherborne Bradford Abbas Shield won by Wincanton
On Tuesday evening, October 25th, Wincanton members turned out in force to watch the Sherborne Bradford Abbas Challenge Shield competition. Our many thanks to our hosts, Sherborne Bradford Abbas, and to the judge for the evening, Malcolm Macnaughton of Dorchester.
This inter-club competition involved the submission of 5 prints and 5 digitally projected images from each of the 5 clubs involved, namely Shaftesbury, South Petherton, Yeovil, Sherborne Bradford Abbas, and Wincanton. The theme for the evening was "After Dark". The standard of images was widely acknowledged to be very high. After the projected images had been judged Wincanton led by just a single point. As the prints were judged tension rose with our images later in the order and including the last print of the evening. It was with relief and joy when the scores were tallied that we learnt that Wincanton was the overall winner on the evening with a score of 185 out of a possible 200. In second place was South Petherton with 183 points, Sherborne Bradford Abbas and Yeovil shared 3rd place with 179 points, and Shaftesbury with 176 points.

Wincanton have not won this trophy since 2012 and before that 2009 and 2008. It is thanks to ALL members who submitted images, regardless of whether they were selected for the competition or not, that Wincanton was able to select their entry from such a strong range of images.

The trophy was collected on behalf of Wincanton Camera Club by Amanda Checkley with judge for the evening, Malcolm Macnaughton of Dorchester.
The following is a message from our Chairman, Tony Cole.

After a few near misses – and some disappointments – our Club was successful in winning the Bradford Abbas Shield at a very enjoyable evening yesterday.   The 5 local clubs participating entered some very good images (digitally projected and prints).  The judge awarded each entry a maximum of 20 marks and, as the lowest mark was 16, the competition was very tight. After the DPI section we were delighted to find that Wincanton had a 1 point lead.   The print section which followed was very tense but resulted in the lead being increased to 2 points.  Although one or two clubs managed to obtain more maximum marks for individual images,  it was clear that our win was due to a consistently high level.
Our thanks and congratulation go to Brian, Hannah, Meyrick, Paul and Roger for their great images.
Tony

To see the images and their scores from the evening click here for a webgallery. To see who won the shield in previous years click here.

Our next meeting is back at our new venue on Wednesday November 9th when we will welcome Tim Jones of Fotospeed to speak to us. This meeting is open to the public at large at a charge of £5 per person for non-members if you know of anyone who would like to attend. Please contact our Treasurer.
---
Club member has image accepted into RPS Digital Imaging Group Exhibition
Congratulations to Meyrick on having this lovely image of Kimmeridge Bay accepted into the RPS Digital Imaging Group Annual Exhibition.



If any of you are intending to send me an image for Tim Jones of Fotospeed to produce a free A3 print you have until this Wednesday to get it to me. It doesn't have to be a masterpiece. The idea is that Tim will be able to advise on why he chose a particular type of paper to print it on.

Do remember that our next meeting is on Tuesday October 25th and is at Sherborne Bradford Abbas Club's venue. We will not have a meeting that Wednesday.
---
Getting off Auto: Forced Perspective
Club night Wednesday October 12th
We had a good turnout of members, all with cameras and tripods, ready to try their hand with the various challenges laid out around the room after watching and listening to the various notes, images and videos presented. It is a fantastic facility in our new venue to be able to access fast broadband and incorporate web resources into our talks.
Our challenges included producing bokeh lights coming out of a mug of tea; a reflective landscape of screws, fuses, and staples; mug shots with apparently large teddies; smoke photography (water vapour really); but no one took on the water challenge!
The evening seemed to fly by with lots of activity and, pleasingly, lots of helpful chatter and mutual support. It is so nice to be able to talk face to face once again.
Don't forget that our next meeting is on a Tuesday at Bradford Abbas - check your programme.
---
Club member has article published in RPS Digit Magazine
Congratulations to Meyrick Griffith-Jones on having an article published in the Royal Photographic Society (RPS) Digit magazine. Meyrick recounts his many attempts at getting the perfect image of the barn at Sixpenny Handley and then finally getting a gold medal winning photograph. His well-written article makes it clear that landscape images are often the result of meticulous planning and repeat visits until the composition and lighting match the photographer's aspirations.
You can access the article online at RPS Digit Magazine with Meyrick's article starting on page 10. Not only that but Meyrick provided the images for the front and back covers! Well done Meyrick.
---
First Club competition of the season - After Dark
In our new venue at Wyke Farms Biogas Centre we met for our first competition in person for some considerable time. It was so nice to be able to sit and chat with a drink and biscuit afterwards.
Our judge, Mike Barnard, joined us via Zoom from Yorkshire and we were able to take advantage of superfast broadband to facilitate a swift connection on large screen. This competition was digital images only, rather than prints, on the theme of "After dark". As always, our members met the challenge with ingenuity and variety. There were some incredible astrophotography images which our judge owned up to finding difficult to assess in a club competition environment. Mike resolved to assess each image on its pictorial merit rather than how difficult it was to capture. With each image he offered his opinions on how it could be improved before awarding his mark. Ten images were held back for further review before being awarded their marks with just one image being awarded the maximum mark of 20.
Our thanks to Mike Barnard for giving up his time to judge our efforts and to Paul Dyer for managing the competition and the technical issues.
We also welcomed new members Adie Ray and Keith Williams to our club. We hope you enjoy our programme for the year.

To see the images for this competition click here.
To see the scores from all competitions, including this one, click on our Club info page

---
| | |
| --- | --- |
| | Demystifying Printing with Tim Jones of Fotospeed |
On Wednesday November 9th we are very fortunate to have Tim Jones of Fotospeed coming to speak to us at our new venue. This posting is a "heads up" because this talk is open to members of the public and members of other camera clubs at a very reasonable cost of £5.00 per person. Non-members of our club please contact our Treasurer, Meyrick Griffith-Jones, to book your place and arrange payment before the meeting date.
This is a great opportunity to find out how to improve your home printing or, indeed, ask your questions before you dip your toe into the world of printing at home. Tim will also be bringing along Fotospeed product, such as papers and inks, that you can purchase at a discounted rate so don't forget your wallet / purse.

Tim is the Academy Lead person and Technical Manager at Fotospeed. He has worked as a freelance photographer for 10 years as well as working as a digital re-toucher and exhibitor. Tim is an Adobe Photoshop Associate and completed his MA in Photography at Falmouth University in 2021. He knows what he is talking about!

A Word file with more details can be downloaded from here.

Wincanton club members, you have the opportunity to obtain a free A3 print of one of your images printed by Tim who will discuss why he selected the paper he chose on which to print your image. This offer is limited to the first 15 members to send their chosen image to our Webmaster, Brian Stubbs, by Wednesday October 19th 2022.
---
Club visit to Burham-on-Sea Lighthouse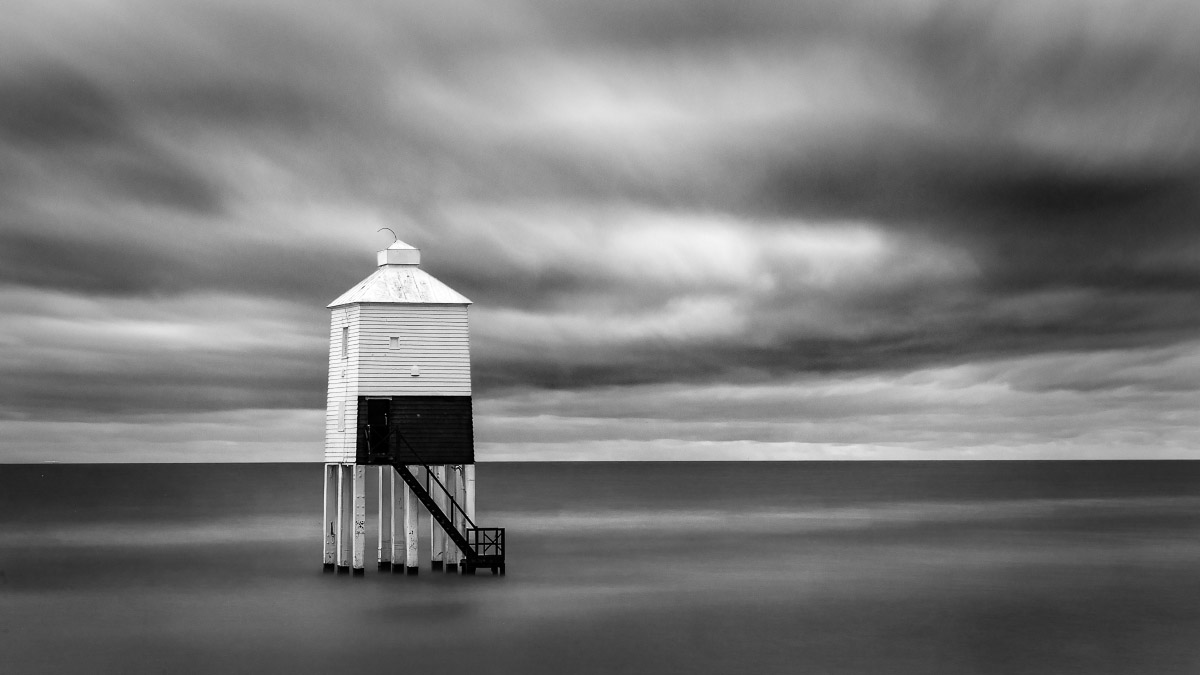 On Sunday September 25th 8 club members, plus Pam Wattsfrom Sherborne Bradford Abbas, went to photograph Burnham lighthouse. Thanks to David for all his car sharing. Brilliant turnout.
To start with the light looked quite encouraging, with a highly dramatic sky. That rapidly took a bit of a downturn, quite a big downturn in fact, and at high tide and sunset we finished with a completely overcast sky and a penetrating north-west wind. Doesn't sound all that propitious! So there was quite a bit of invention shown by members, with varying shutter speeds, all sorts of compositions, colour, black and white. Lots of options. There was some really very inventive work and, combined with photos of driftwood taken earlier, it was a great deal better than one might have thought.
Most impressed with everyone's cheerfulness and determination to produce a result. Also thanks to Amanda for the Wotsits (David and I enjoyed, and we can understand their limitations). Digestives were brilliant!
So thank you all for coming: turned out lovely. M.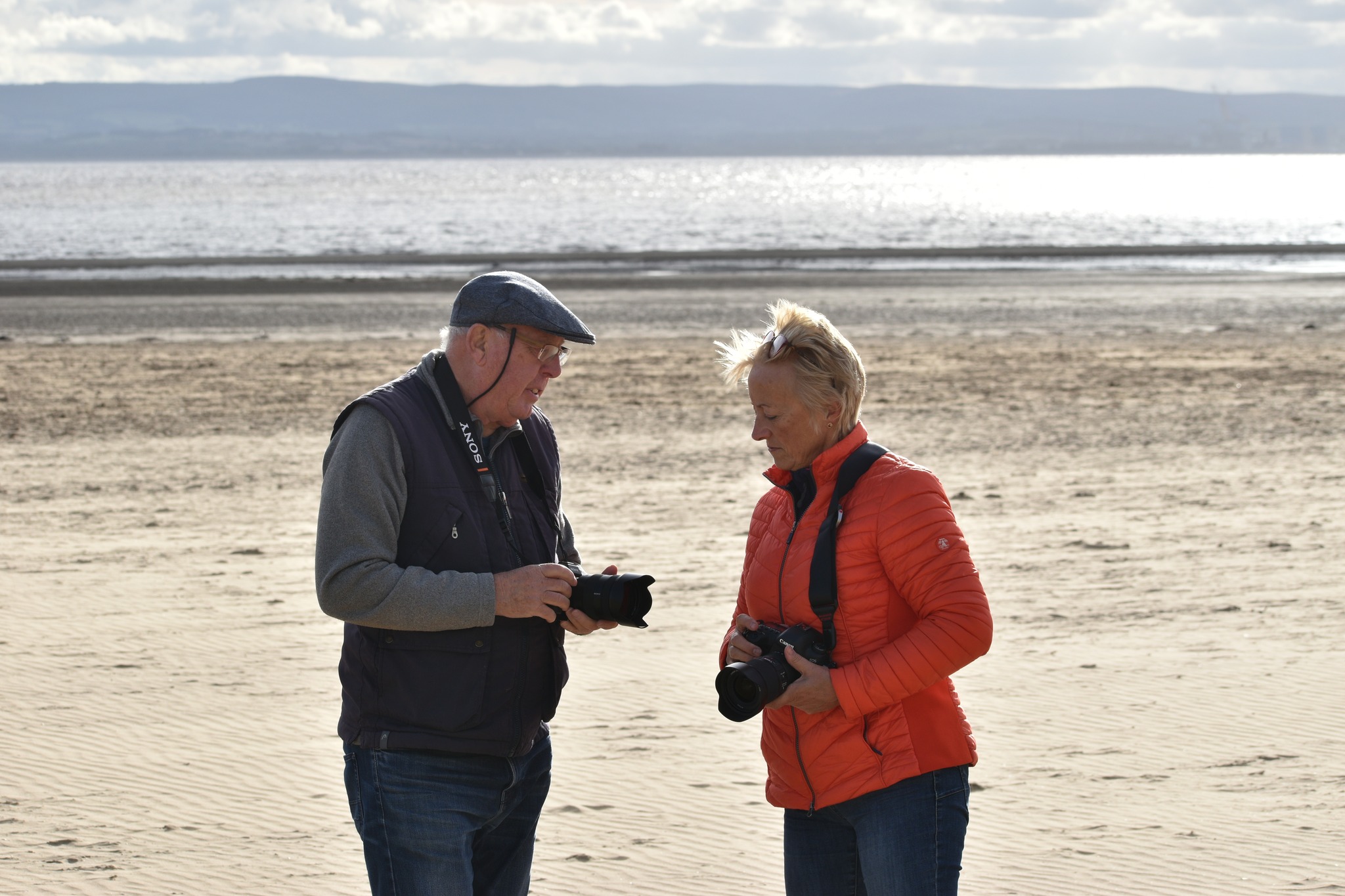 Our thanks to Meyrick for organising the trip out and to everyone who turned up. A good time was had by all. (Photos courtesy of Meyrick and Amanda - check out our Facebook group for more images from the day.)
---
Astronomy Photographer of the Year Awards 2022
As already announced on this website, our member, Hannah Rochford, has been shortlisted for the Astonomy Photographer of the Year award. The results will be announced tomorrow in a special awards ceremony hosted by Royal Observatory astronomer Emily Drabek-Maunder and science journalist Melissa Brobby at 6.30pm. You can watch this live streamed on Facebook and YouTube by clicking on this link Live Awards Ceremony

See the exhibition:http://rmg.co.uk/astrophoto
Awards ceremony details:http://rmg.co.uk/astroawards
Shortlist revealed: https://rmg.co.uk/shortlist

---
First meeting of the season and Library Exhibition results
We were back with in-person meetings once again after such a long break. Our new venue, courtesy of Wyke Farm, is spacious and very comfortable with excellent WiFi connection to the WWW. Our Chairman, Tony Cole, welcomed us all back and Meyrick Griffith-Jones delivered an excellent lecture on image composition accompanied by some outstanding photographs. Our sincerest thanks to Meyrick for putting the preparation in to be able to deliver such an interesting and helpful presentation.

The results of the public vote for the best image on display in our annual exhibition at Wincanton Library were announced. In top position was Paul Dyer's Two Hares and a Fox image with 13 votes. A very close second was Roger Lush's They Also Serve image with 12 votes. Sunlight and Bluebells, by Brian Stubbs, and Whitethroat by Paul Dyer were tied in 3rd place with 9 votes. Amanda, Brian and Meyrick also had images with 8 votes, Tony and Jim had images with 7 votes. There were 35 images on show.

Don't forget to get your images in to Paul Dyer as soon as possible for our first competition of the season which is in two weeks time on the theme of After Dark. This will be held in our new venue.
---
Countryfile Magazine photograph winner
Many congratulations to Wincanton Camera Club member, Paul Dyer, on winning the Countryfile Magazine nature photography competition for September.
Paul's amazing image of a Red footed Falcon with a captured dragonfly is featured in the September issue.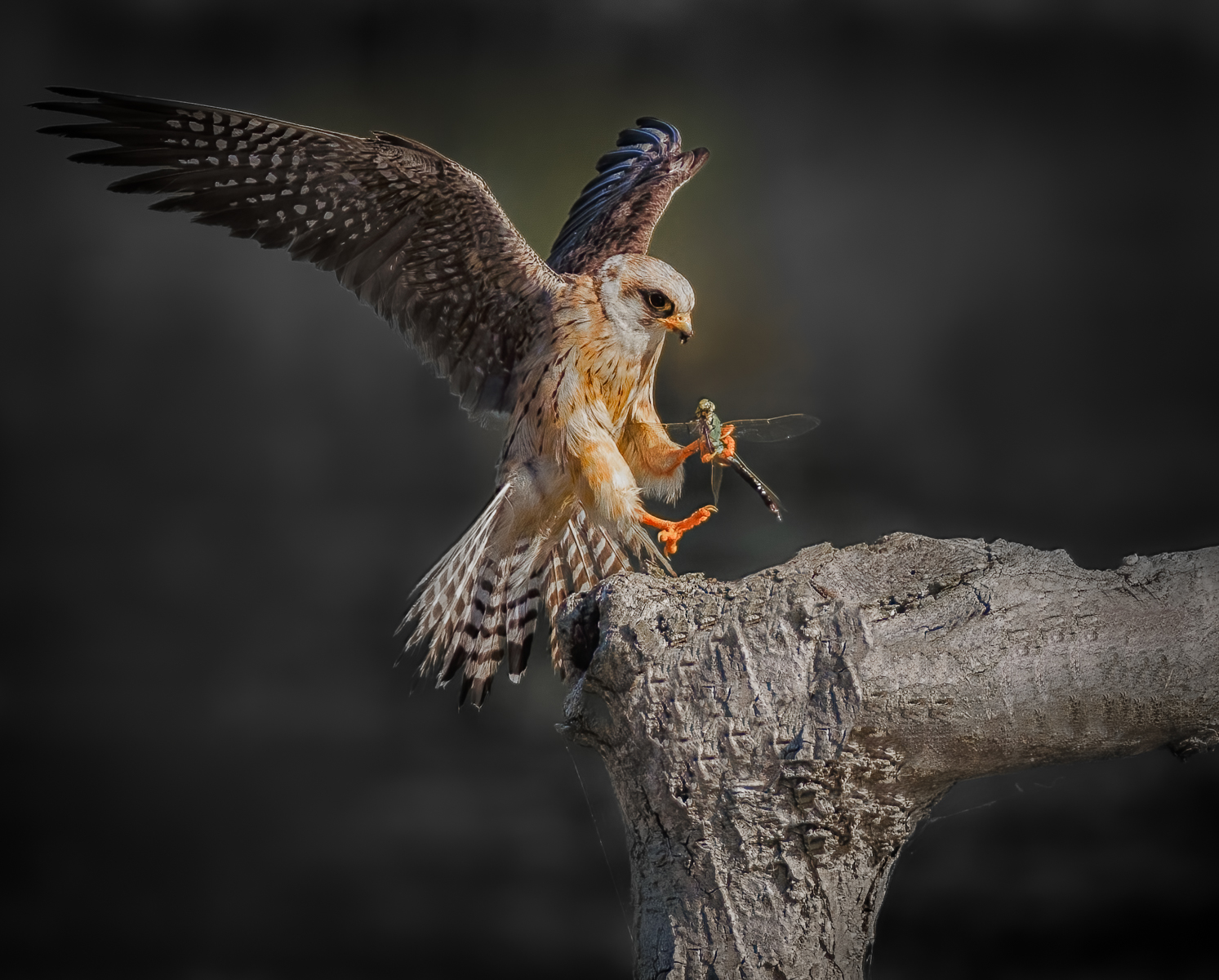 Here are a couple of links if you fancy entering the competition.
Countryfile Magazine Photography and Countryfile Magazine

Our annual photography exhibition in Wincanton Library is now over. Why not come along to one of our meetings and see what we are about? For dates and subjects check out our Programme
---
Wildlife Photographer of the Year
The Natural History Museum in London is hosting the Wildlife Photographer of the Year exhibition. The link below will allow you to see the winning images and some of the stories behind the images.
Wildlife Photographer of the Year

The following link will allow you to view images from previous years' exhibitions
2021 and previous years' photos

The exhibition opens on October 14th. Don't expect to be able to just turn up - you will need to book!
---
Reasons why you shouldn't delete your less than perfect photos
Andy Saunders has gained access to the original Nasa photos of the Apollo missions, including the first Moon landing, and has worked meticulously to re-process them using digital techniques. His results are quite stunning, in some cases making visible what could not be seen before. There is an article about his work on the BBC website Apollo Remastered: One man's mission to show us the Moon

His work is the subject of a new book, Apollo remastered, and his work will go on exhibition at the Royal Albert Hall at the end of September 2022. He is also on instagram at andysaunders_1.
---
Wincanton Camera Club Photography Exhibition opens in the Library
Wincanton camera club exhibition of photographic prints opens in Wincanton Library on Saturday August 20th for three weeks. Do come along to the Library and see what sort of work our members can produce. This exhibition is always popular. You can even vote for your favourite image.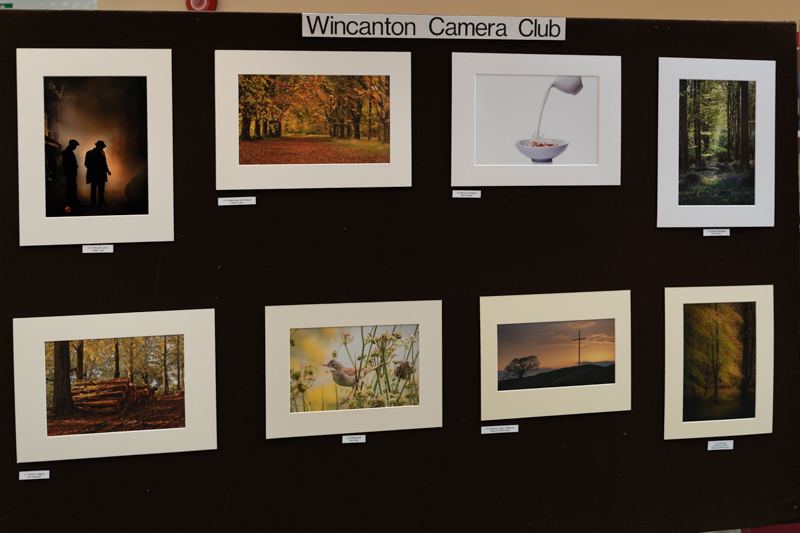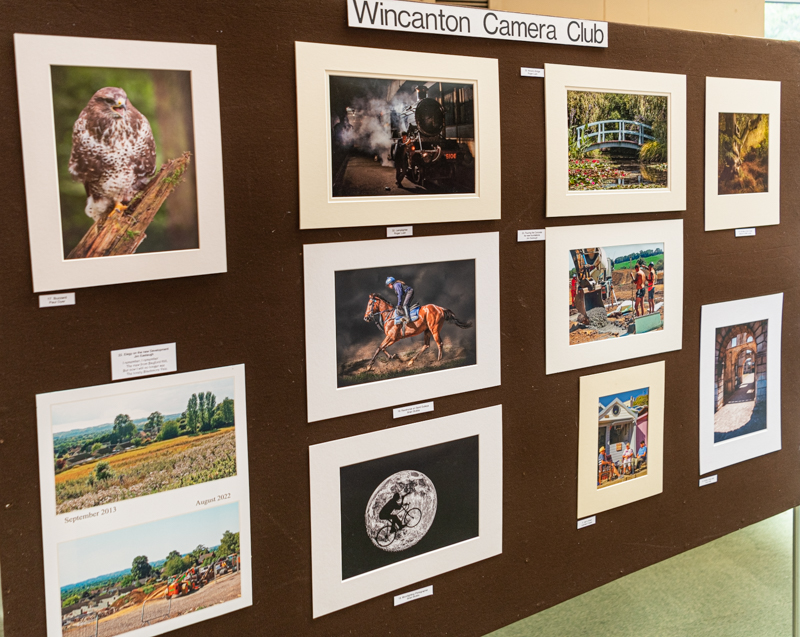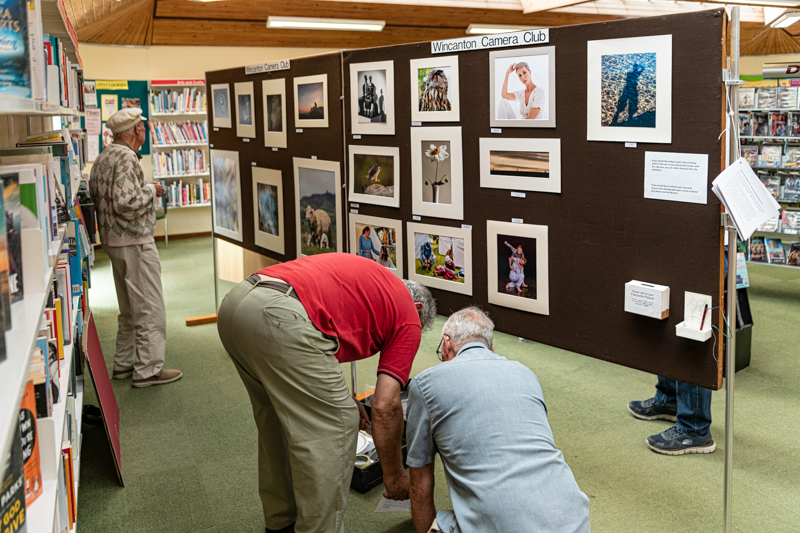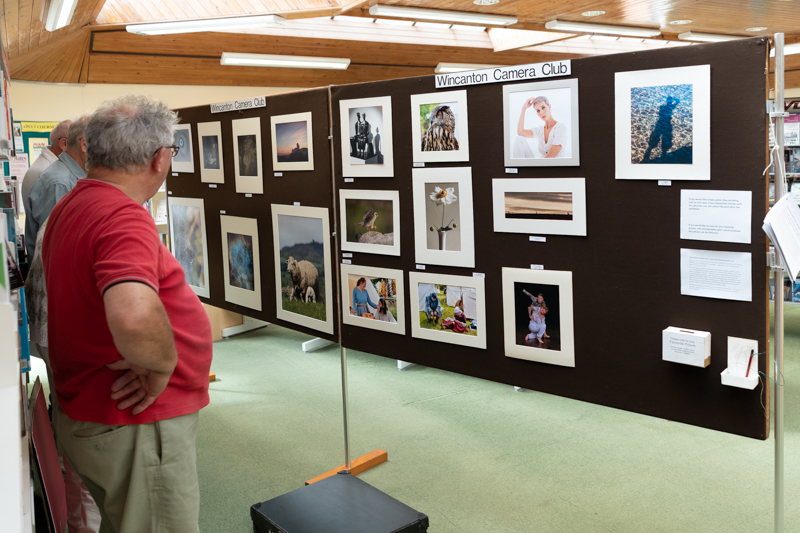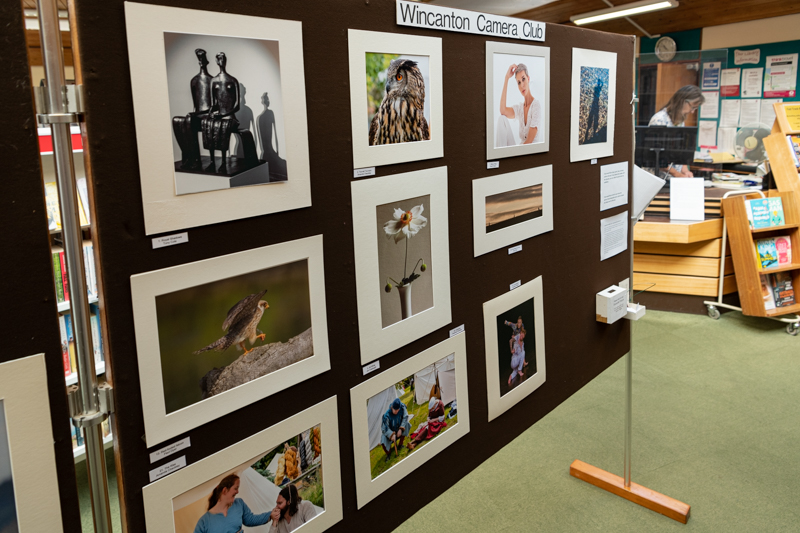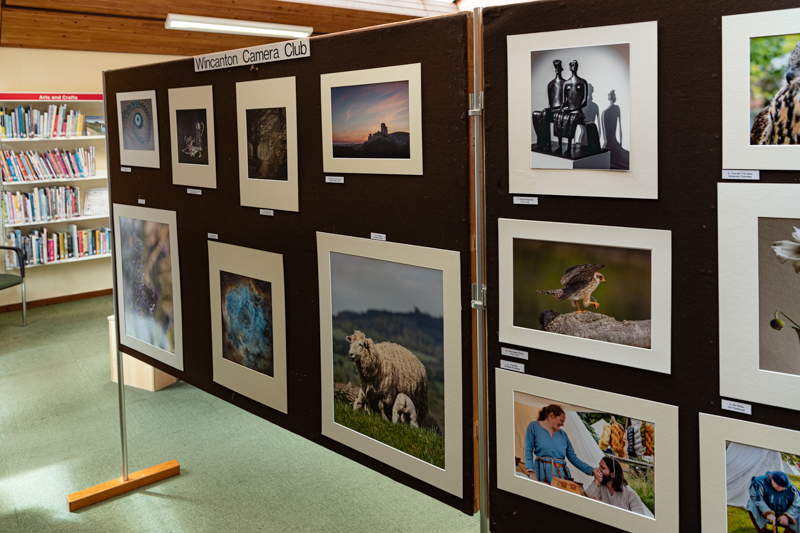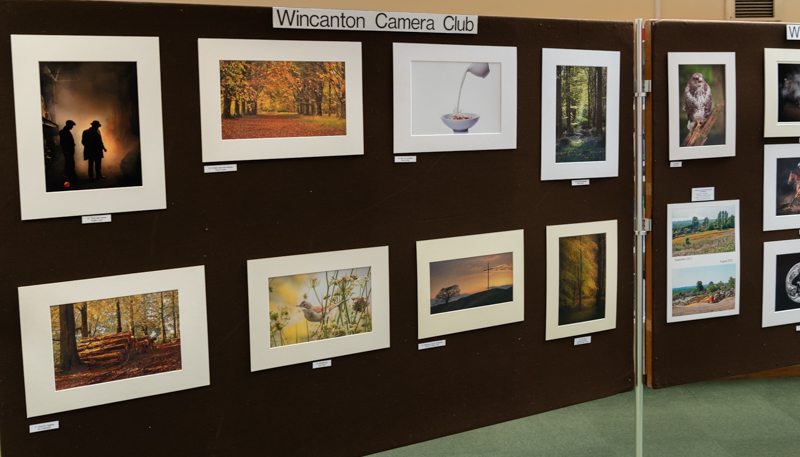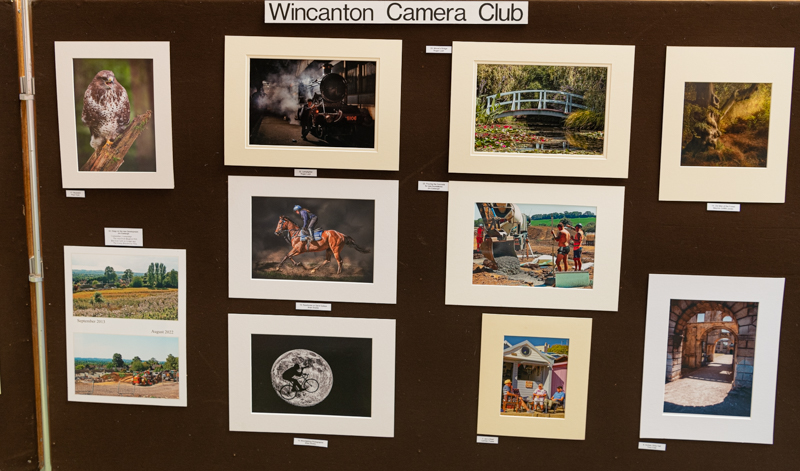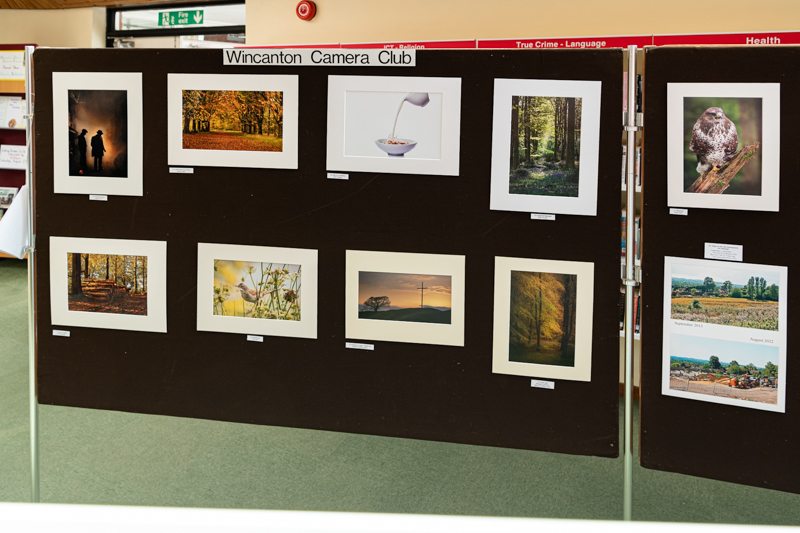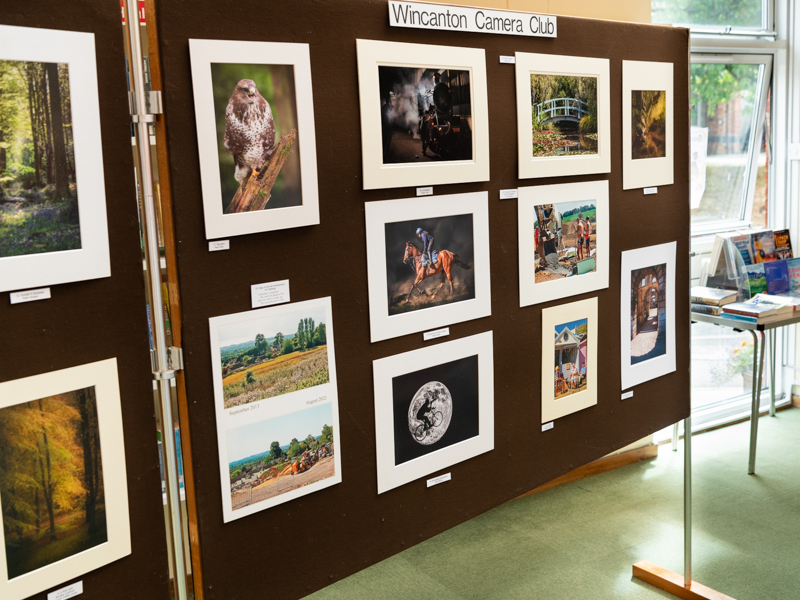 The Library is located in Carrington Way, just off the High Street, BA9 9JS and is open Monday, Tuesday, Wednesday, Friday 9.30am - 1.30pm and 2.30pm to 5pm. It is closed all day Thursday but opens on Saturday 9.30am - 12 noon.
---
New Programme for 2022-2023
Our new programme of activities for the coming season has almost been decided and is now available on our website via the link to our Programme.
We have a couple of practical sessions to help you get off the Auto setting; sessions on image composition, Lightroom processing using the latest filters, Mounting your images, and Selling photographic product. This is in addition to our usual 4 internal competitions with external judging, 2 external inter-club competitions, our Christmas quiz and external speaker presentations.

We are very fortunate to have secured a presentation by Tim Jones of Fotospeed at our new venue on November 9th. As well as demonstrating Fotospeed products, including printing, Tim will present 15 lucky members with A3 prints of their own images on quality Fotospeed paper. This offer will be limited to the first 15 members to provide an image when the call goes out. Members must attend to collect their print. Fotospeed product will also be available to purchase at a discount.


Another presentation, later in our season, will be by local professional photographer Graham Hiscock. Graham and his wife, Trixie, run two photographic businesses, Camelot Photographic and Studio H in Wincanton.


If you are considering joining a photgraphic club then do have a look at what we offer and get in touch. You can always give us a try without commitment. We look forward to a great season and a new venue.
---
Hey Nunney Nunney
August 5th and 10 of our intrepid members met at Nunney Castle for a very pleasant evening taking photos of this little gem hidden away in the village of Nunney. A lovely evening was had by all but the weather was against us for taking astro photos. Watch this space for another opportunity to meet up.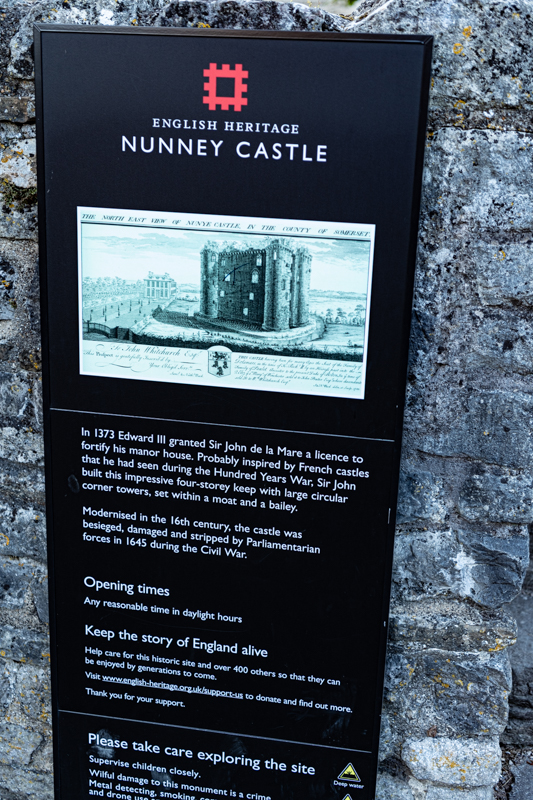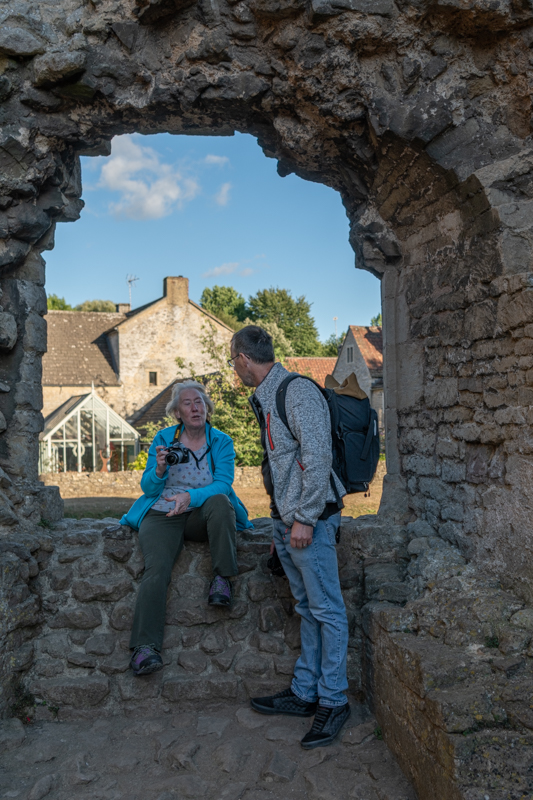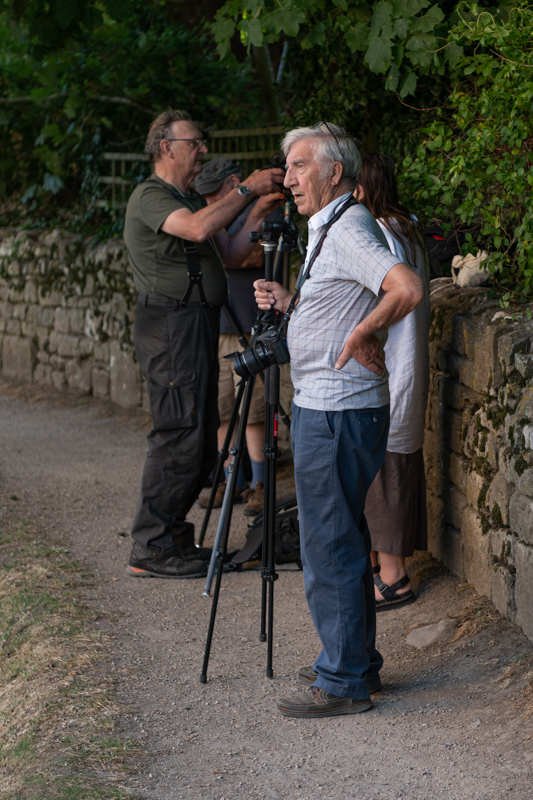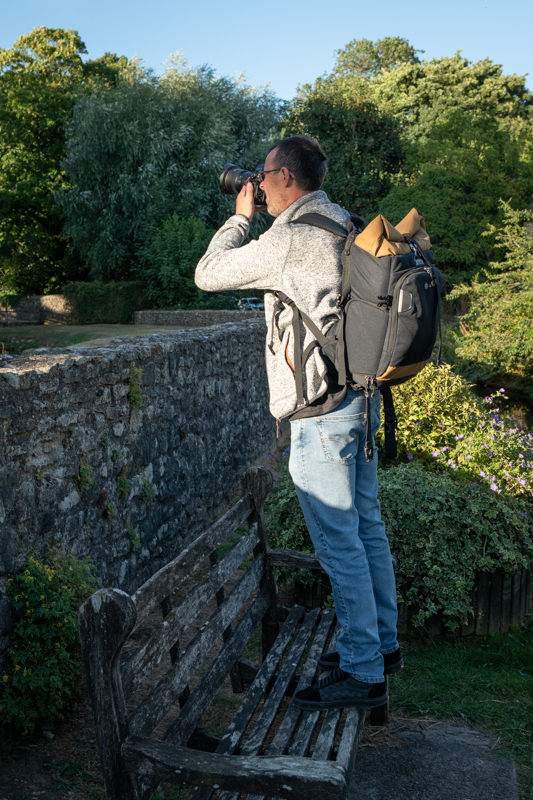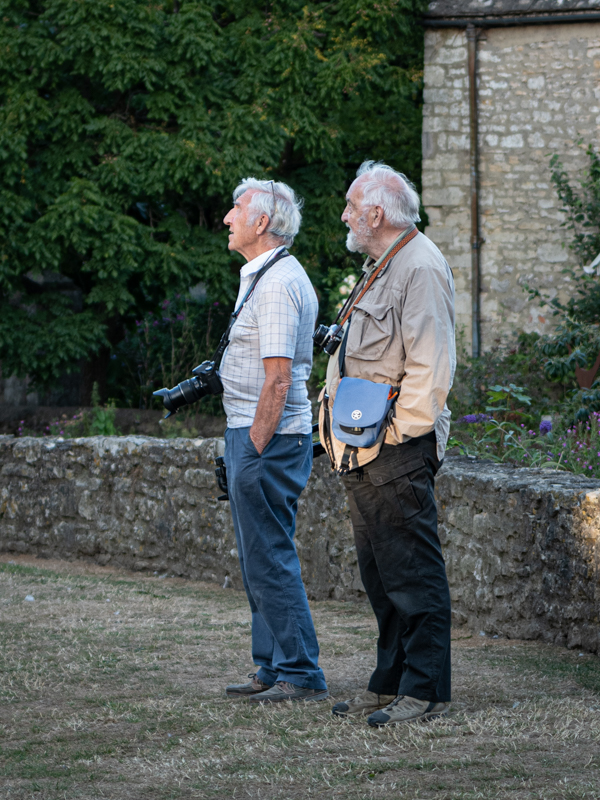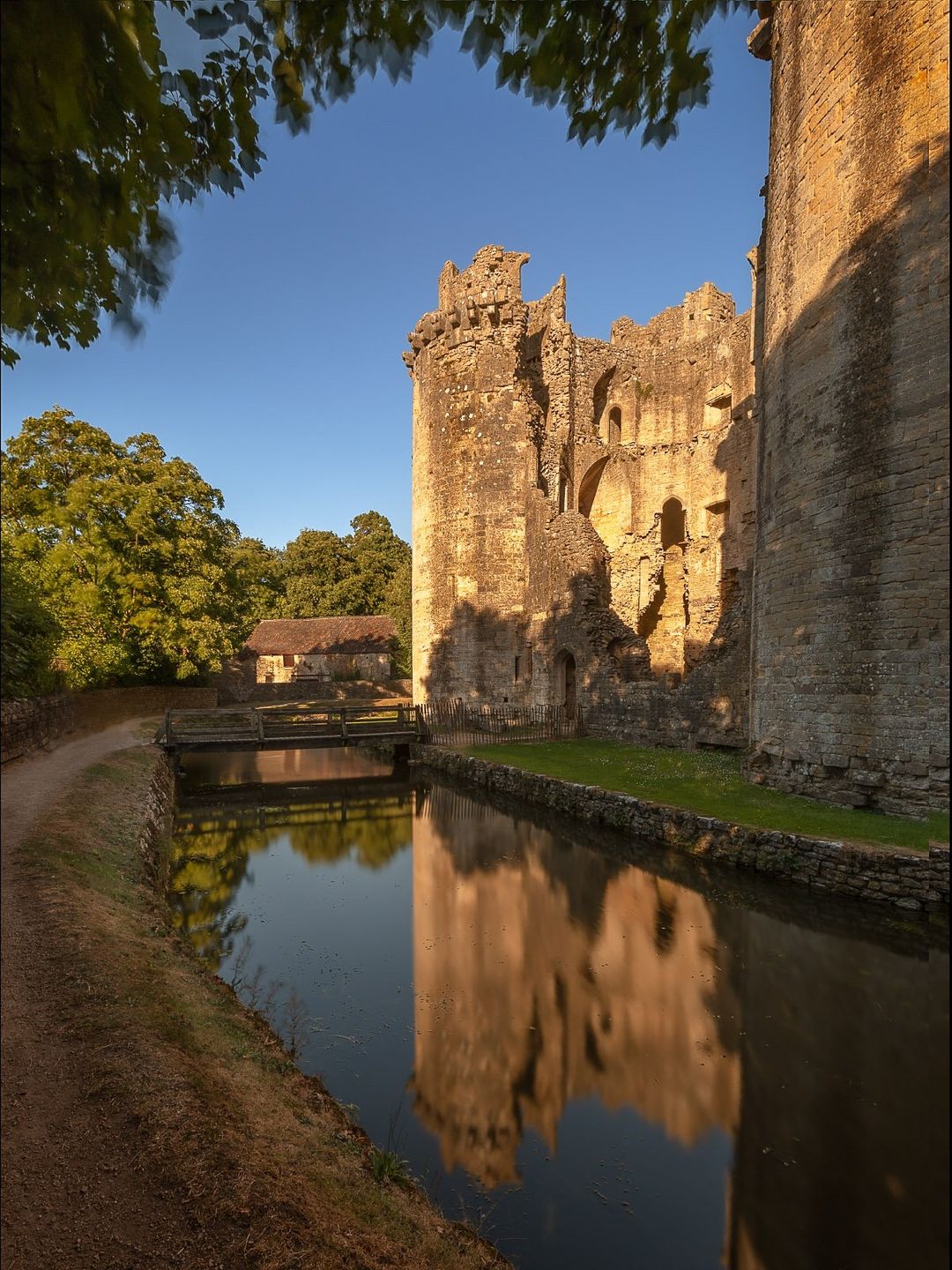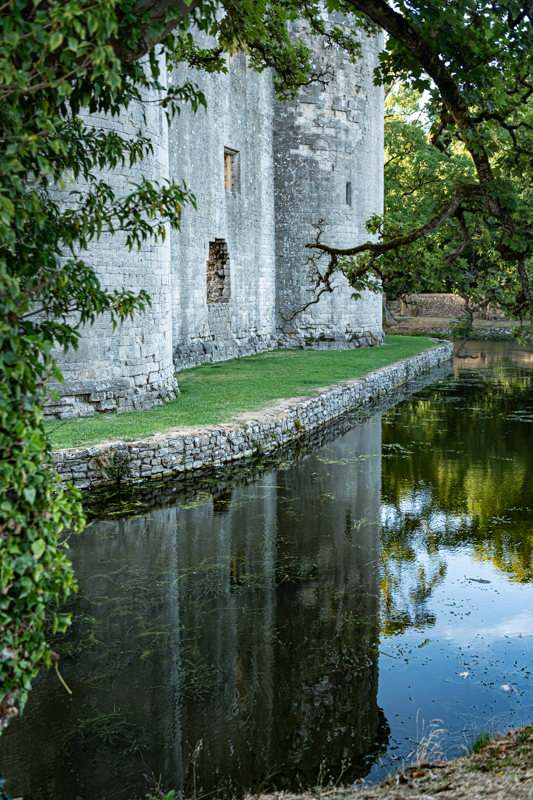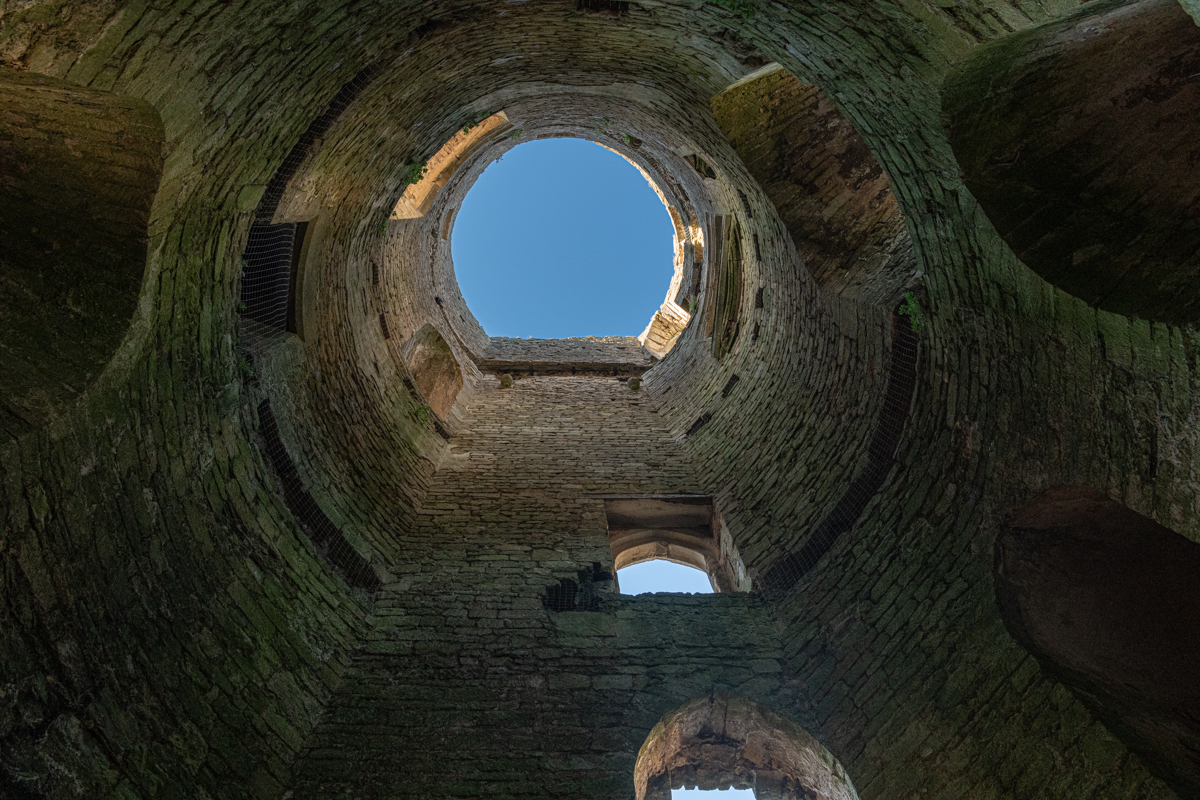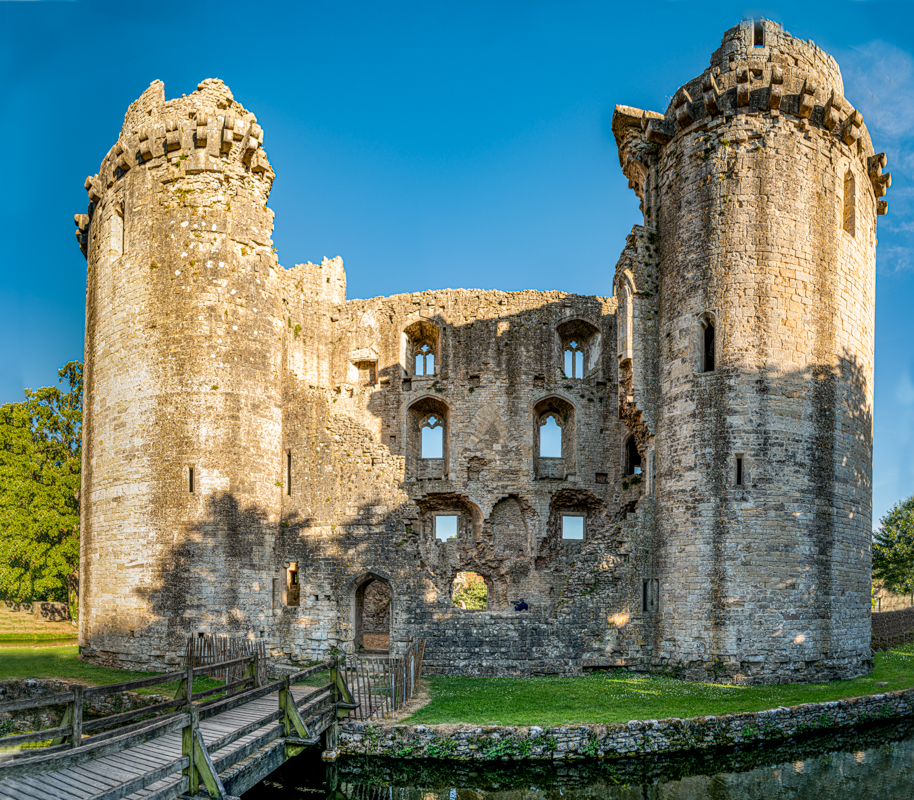 ---
Wincanton Camera Club member represented in Glasgow Gallery
Congratulations to Lachlan Fraser on having two of his images included in the Glasgow Gallery of Photography exhibition at the new University of Glasgow campus on the banks of the Clyde as part of World Photography week.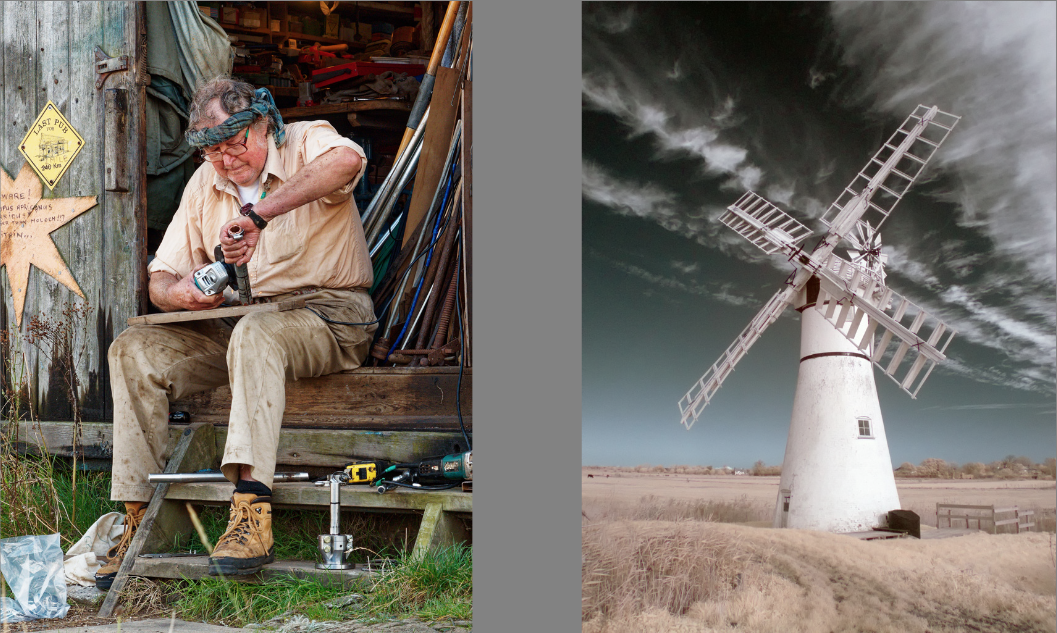 ---
Photography Show at the NEC September 2022 - Discounted tickets!
If you are intending to go to this show then Wincanton Camera Club members can obtain a discount of 20% on the standard adult advance tickets by linking to https://www.photographyshow.com/get-tickets , selecting 'Buy Entry Tickets' and using promotion code: AJTPS22

---
Club meet up at Nunney Castle - August 5th
We are planning a trip to Nunney Castle on Friday August 5th, meet in the car park at 6.30pm. Depending upon the weather, some of us are contemplating visiting the pub and then returning for a spot of astrophotography. Do come along and join us.
---
Photography Show at the NEC September 2022
The Photography Show is back in person at the NEC Birmingham September 17th - 20th 2022. Click on Photography Show 2022 for details and pre-registration for tickets. Our local photographic supplier, AJ's in Bruton will be exhibiting at the show so do call in and see them if you attend the show.
---
Wincanton Camera Club Member has photo shortlisted for Astronomy Photographer of the Year
Massive congratulations to Wincanton CC member, Hannah Rochford, on having her photograph of the moon rising behind Glastonbury Tor shortlisted in the Astronomy Photographer of the Year competition. We will have to wait until September 15th for the final results to be revealed at an online awards ceremony to see if Hannah's image is amongst the winners but she is already a winner as far as we are concerned. Her image has been shortlisted from more than 3,000 images submitted from 67 different countries across the globe. To check out the shortlisted images click on the link below.

Shortlisted images from Astronomy Photographer of the Year
---
Photographic events to visit
Nunney International Horse Trials are taking place on June 17th-19th 2022 at Southfield House, Whatley, Frome, BA11 3JY. The British Eventing schedule for this event is at British Eventing. Entry for spectators is free on Friday but £12 per car on Saturday and Sunday. This is a high level event on our doorstep and offers excellent photographic opportunities. Some of us are planning to attend on the Saturday so why not join us?


The Societies of Photographers roadshow is taking place at Sandy Park, Sandy Park Way, Exeter on Tuesday June 28th 2022 between 9.30am and 3.30pm. This is free to attend but you must pre-register on their website. There are trade stands from a range of companies and three guest speakers: Damien McGillicuddy - "Making Light Work" ; Emma Jane "Secrets to a successful Newborn Session" ; and Scott Johnson "Making more money from wedding albums" . Again there are at least 2 of us going to be there so why not come along?
---
Wincanton Camera Club on Facebook
Our club now has a private group on Facebook for members only.
Click on this link to see the page and request to join. You will need to have a Facebook account which is free.
---
---
Back to Top of page
What we did in 2018-2019
What we did in 2019-2020
What we did in 2020-2021
What we did in 2021-2022